Pipe repair bandage is an extremely convenient and effective product for the emergency repair of less severe pipe leaks on steel,HDPE, rubber hoses, ventilation ducts, plastic both underground and surface application. Quick and simple to use with no mixing or measuring required. A successful pipe repair can be achieved in only 30 minutes!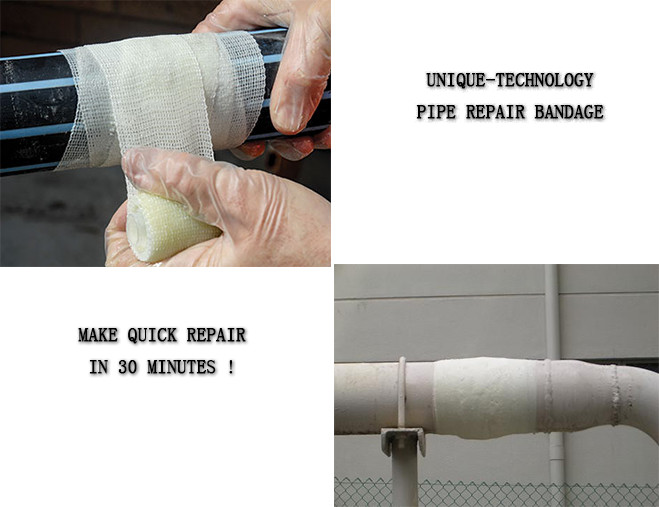 | | |
| --- | --- |
| Resin Makeup | Water-activated Polyurethane |
| Heat Resistance | 150°C (300°F) |
| Pressure Resistance | Internal Pressure up to 15Mpa (5075psi) |
| Bonds to Most Pipes | SteelPolypipePVCFibreglassCopper |
| Set Time | 20 – 30 minutes, sets under water |
| Chemical, Fuel and Oil Resistant | Acid linesOilsGasSea waterMDISC |
2″ /3″ / 4″ /5″/ 6″x 132″, Pipe Repair Wrap, Repairs Up To 1-1/4 To 3″ Diameter Pipe, Water Activated Fiberglass Wrap,
Sets Like Steel, Repairs Almost Any Material, No Tools Needed, 600 PSI Strong, Cures In 30 Minutes.

For Pipe Repair Bandage,normal size as below: ( The length can be produced as your need)
Model
Size
Packing
UT002
50mm x 3.6m (2″ x 12´)
10rolls x 10rolls/ctn
UT003
75mm x 3.6m (3″ x 12´)
10rolls x 10rolls/ctn
UT004
100mm x 3.6m (4″ x 12´)
10rolls x 10rolls/ctn
UT005
125mm x 3.6m (5″ x 12´)
8rolls x 10rolls/ctn
UT006
150mm x 3.6m (6″ x 12´)
8rolls x 10rolls/ctn

* Clean and roughen the damaged area with the metal file or wire brush, which will help resulting a more successful repair.
*Knead Steel Putty and apply firmly into damaged area. Putty has a 2-5 minute work time, and the bandage application must
begin during this time.
* Put gloves on,Soak bandage in fresh water for 10 seconds. Squeeze bandage 1-2 times while in water to help activation.
* Squeeze out the access water, apply the bandage spirally around the damaged pipe area. Extending up to 50mm (2″)either
side of the leaked area.
* With wet gloves, squeeze the bandage with a rotating motion until resin stops foaming and is set.
Bond in 30 minutes Pipe Repair Bandage
Tips: To achieve the best result,the bandage should be more than 10mm thick (10-15 layers). Allow 30 minutes for bandage to
set rock-hard.
Packing:

Delivery: 5-7 working days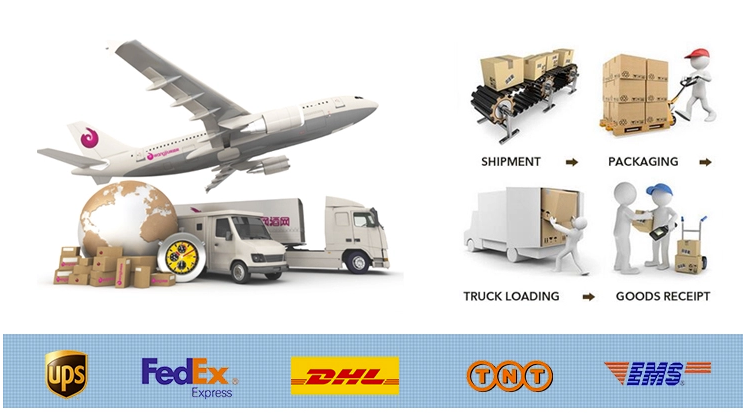 Contact us:
24hours online,any requirement,please feel free to contact us,we will do our best to support you !
Headquarter:
Shaanxi Unique-Technology Co., Ltd
Tel. No.: +86-574-85257751
Fax. No.: +86-574-85567233
Mob. No.: +86 13175174867
Skype/Linkedin:mandy@unique-technology.com
To: Mandy E-mail: mandy@unique-technology.com